Princess launches first smartphone-controlled Aerofryer
Cooking while you are watching a series and receiving notifications when your dish is ready, it is possible with the Princess Smart Aerofryer.
TILBURG, The Netherlands – With the latest smart home trends in mind Princess launches a collection of smart home appliances including the Princess Smart Aerofryer. Princess' newest innovation can be controlled by smartphone or manually by using the digital control panel. Thanks to its modern design it looks good on any countertop.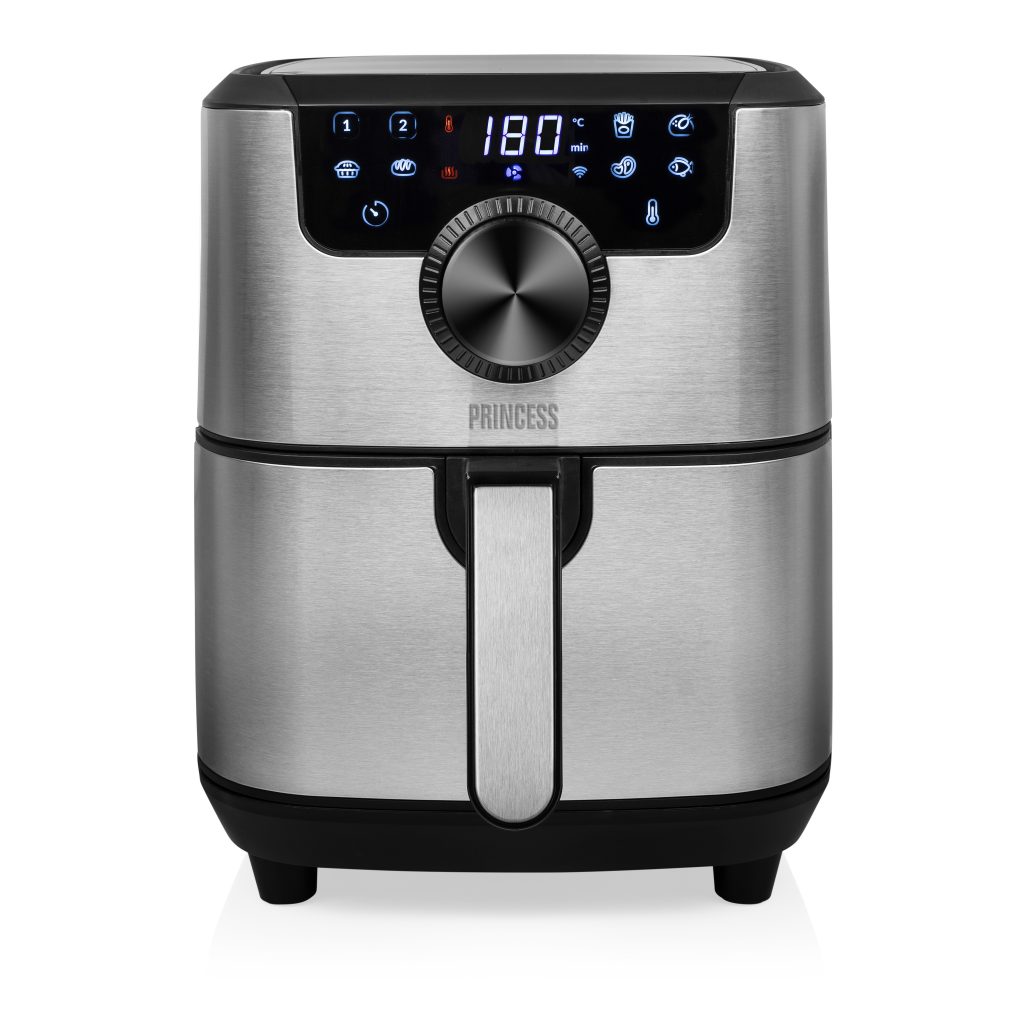 Various possibilities with the App
Princess developed an app in collaboration with Homewizard, Smartwares Group's inhouse research and development centre of which Princess is part of. The app, named "Homewizard Kitchen", makes it possible to set temperature and time or gives you the option to select one of the preset programs. Furthermore, the user can create two personal preset programs for preparing favourite dishes quickly and always with the perfect settings. When the dish is ready a notification will be send. Not ready for dinner? By activating the keep warm function you can postpone the eating moment.
Automatically the perfect settings for recipes
Next to all the different programs there is more. This Aerofryer also offers the option to directly upload recipes from the Princess recipe website to your Aerofryer. After clicking the button "Cook now", only shown on the website's mobile view, the settings needed for the recipe will be programmed automatically.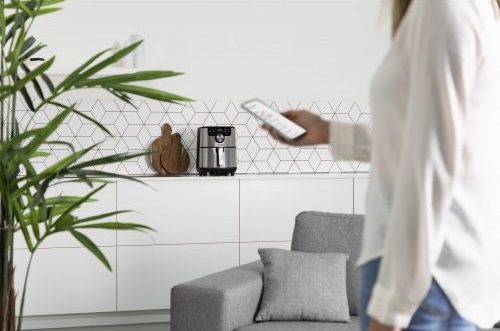 Fry healthy and smart
Baking, grilling and roasting, it's all possible with the Smart Aerofryer. Extra healthy since no oil is needed for preparing the dishes. The Aerofryer has a capacity of 4.5 L, so you'll be able to bake larger portions at once.
The Smart Aerofryer is available by the end of November this year. Find more information on princesshome.eu.
---
Note to editors
Contact
For more information please contact:

Name Alma Mohaupt
E alma.mohaupt@smartwaresgroup.com
T +31 (0)88 594 0442
For high resolution pictures:
www.smartwaresgroup.com/press
Article numbers
01.182037.01.001 – Princess Smart Aerofryer
---
About Smartwares Group
Princess Household Appliances is part of Smartwares Group. More information can be found on www.smartwaresgroup.com.
Smartwares Group
Jules verneweg 87
5015 BH Tilburg, The Netherlands