The newest Princess Table Chef Triangle is a real eye-catcher on your dinner table! Not only because of the triangle-shaped design, which pops up in every interior design trend, but also because of the equally trending, beautiful stone look on the top side. "Fit the style, cook with style!"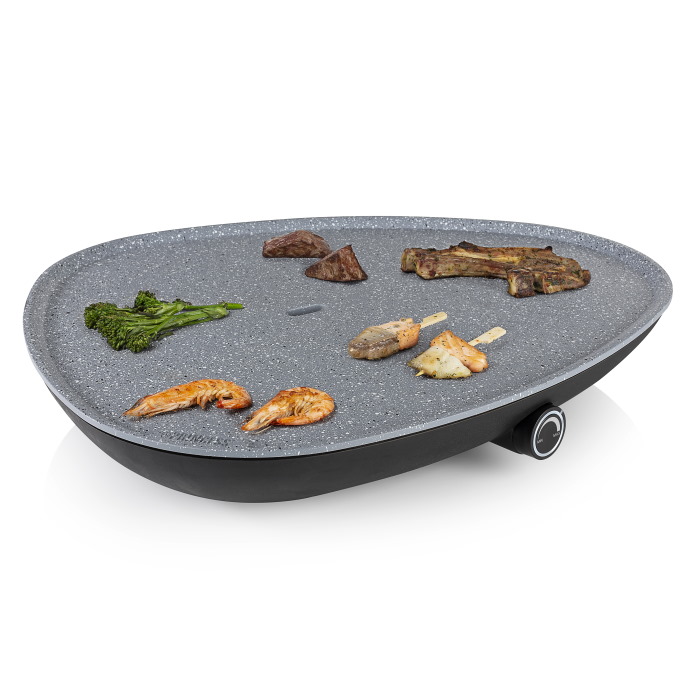 TILBURG, The Netherlands Netherlands – Grilling is and will always be hot; it's a nice activity for friends & family and even children can join in the fun. It's delicious for everyone, both young and old. All year round, Princess offers innovation by applying the latest interior trends to its fun cooking devices. The latest Princess Table Chef Triangle with its stone look is the perfect example of this.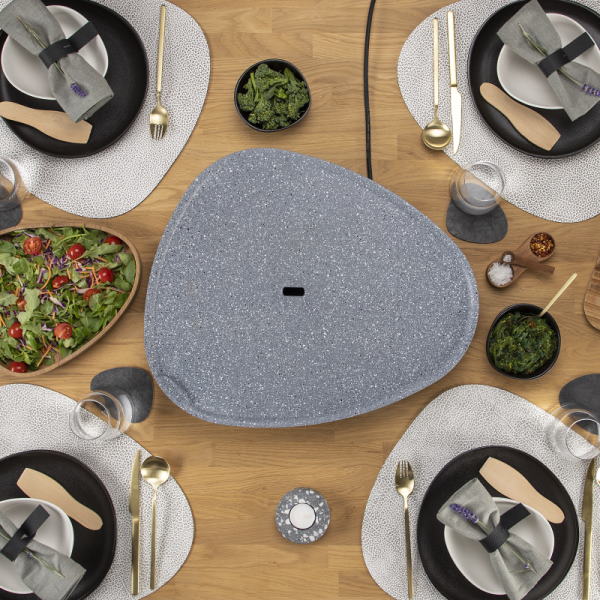 Triangle-shaped; the new round

Both kitchens and home furnishings increasingly use the triangle shape; take for example lounge- and dinner tables, place mats, wall decorations and plates. You can't miss it! Princess responds to these developments by bringing a triangle-shaped grill plate to the marketplace.
Stone is making a comeback
Alongside the triangle, you will also find the stone-texture (otherwise known as terrazzo) to be very trendy in home decorations. This is why the Table Chef Triangle has a light grey terrazzo texture finishing, resulting in a gorgeous grill plate befitting any modern dining room or kitchen.
The most important features
The Table Chef Triangle has a large cooking surface of 50×42 cm; a proper size for a big family or a large group of visitors The 4-layered granite 'non-stick' coating ensures your meat, fish and vegetables won't stick to the cooking surface. You won't need butter or oil, so you can grill healthier. The fat drip tray hidden underneath the grill plate ensures that any excess fat will be drained automatically. Cleaning will also be a lot easier; you only need to clean the top side of the cooking surface and the fat drip tray after use. The high power of 2000 watts and the improved adjustable thermostat (including LED light ring) ensure that the cooking surface heats up very quickly and stays that way for the entire grilling session. Thanks to the shorter intervals, you will hardly notice any temperature fluctuation. Pro tip; the thermostat can be turned to either side of the grill, whichever way you like it!
Can be cleaned easily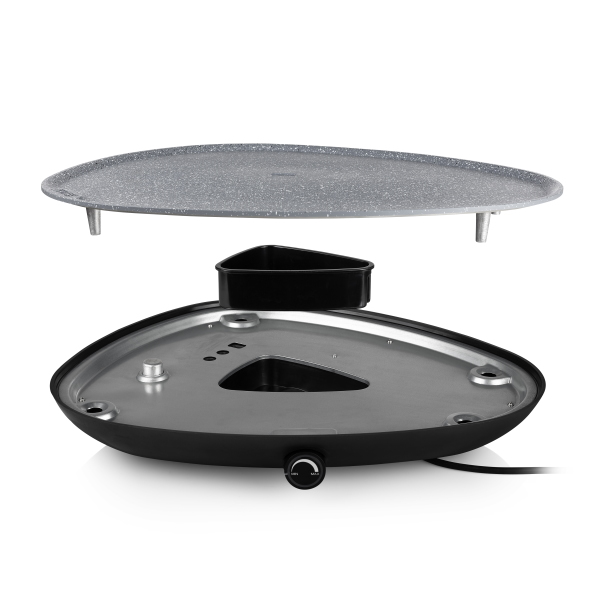 The grill plate can be easily detached and cleaned with some soapy water under the tap. The fat drip tray is dishwasher safe and can therefore be cleaned easily.
The Princess Table Chef Triangle will be available from the start of December this year. For more information, visit our website Princesshome.eu
---
Note to editors
Contact
For more information you can contact:
Monique van Zundert – Marketing Manager
E marketing@smartwaresgroup.com
T +31 (0)88 594 0459
High resolution images
www.smartwaresgroup.com/press
Productnumber
347000 – Smart Heating & Cooling Tower
---
About Smartwares Group
Princess Household Appliances is part of the Smartwares Group. More information can be found on
www.smartwaresgroup.com
Smartwares Group
Jules Verneweg 87
5015 BH Tilburg, The Netherlands